---
---
Speed 6/9
Are you tired of sticky boards slowing down every bag in your arsenal?
Get ready to elevate your cornhole game to a whole new level with the SEVA Cornhole Slasher. Designed to slash through anything, the Slasher bag is made with hybrid technology to deliver unrivaled accuracy and speed. Whether you're a seasoned pro or a weekend warrior, Slasher will give you the edge you need to dominate the competition.
Innovative Hybrid Carpet Material: Slasher boasts a groundbreaking hybrid carpet material on its slow side, featuring an impressive carpet speed rating of 6. This hybrid material combines the best of both worlds, providing the perfect blend of control and precision. This high-performance fabric ensures your bags keep gliding effortlessly across the board, maintaining their rapid pace even in varying board conditions. You'll experience unmatched consistency with every throw.
Lightning-Fast Fast Side: On the flip side, the Slasher Cornhole Bag features a speedy material rated at 9 on the speed scale. When you need to collect and score that game-winning shot, Slasher has got you covered.
Medium Full Feeling: The Slasher Cornhole Bag offers a medium full feeling, striking a balance between the comfort of a full bag and the nimbleness of a loose one. This unique design allows for greater hole friendliness and maneuverability, giving you the confidence to execute those tricky shots with ease.
Consistent Speed: Thanks to the new hybrid carpet material on the slow side, Slasher maintains its remarkable speed consistency regardless of the board conditions. This means you can trust Slasher to find the hole and fall in, sneaking around your opponent's blocks, while other bags come to a screeching halt.
Unmatched Performance: With Slasher in your hands, you'll experience a cornhole bag that defies expectations. Its ability to keep sliding up the boards when all other bags are slowing down gives you a distinct advantage. Whether you're playing on a sunny day or facing challenging weather conditions, Slasher remains steadfast in its performance.
Elevate your cornhole game, dominate your opponents, and experience the precision and speed you've been searching for with the SEVA Cornhole Slasher. Don't just play the game; take control of it with Slasher. Get ready to slash through the competition and aim for victory like never before!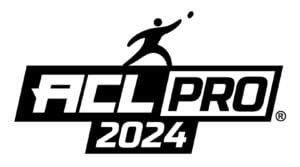 ---